Supervising for Resilience
A training and coaching series for those who hire, lead, and manage frontline staff.
Learn More
Learn how to help your employees while increasing your confidence as a supervisor.
Research shows that frontline staff in health and behavioral health settings thrive when they have strong supervision.  Staff succeed when they work in an environment that is culturally responsive, the scope of their work is clear, and they are well supported.
The office of the US Surgeon General's evidence-based framework supports this message by highlighting the five essential components that prioritize universal human needs in the workplace. Workforce resilience is essential in establishing a happier, healthier, more effective, and stable workplace and it can be done with attention to developing practical skills and tools for supervisors in their workplace.
Continuing Education Credits, Academic Credits, or Academic Advising from Eastern Oregon University
Earn up to 30 CEUs when you complete this training. 
Wherever you are in your higher education journey, through this series you can apply for 3 academic credits through Eastern Oregon University at no cost to you.
Curriculum Structure...
Supervisors will receive a comprehensive learning experience in the Supervising for Resilience curriculum. Instruction and Coaching will take place through:
A 6-month, 30-hour training and coaching series. 
Monthly instructional sessions live via Zoom.
Guided coaching sessions to discuss topics chosen by the participants from instructional sessions.
Access to a wide variety of resources, tips, and tools to use within your organization.
How do I register?
Monthly Instructional Topics
Understanding roles of staff and supervisor: Develop a basic understanding of roles, skills, qualities, and core competencies of your workforce. Identify the frontline staff's contribution to health equity. 
Culturally responsive supervision: Develop an understanding of personal philosophy and reflection as it pertains to supervision. Learn to use evidence-based practice in responding to cross-cultural supervision.
Recruiting and hiring a diverse and effective frontline workforce: Create a basic understanding around developing effective job descriptions, recruiting diverse candidates that reflect the population you are serving, and how to conduct legal and effective interview.
Staff support, retention, and development: Learn about effective orientation and onboarding, trauma-informed supervision strategies, and performance review processes.
Professional boundaries and ethics of supervision: Identify potential ethical challenges, process and resolve using a DEI lens. Establish setting boundaries with dual relationships, safety, and personal self-care.

Navigating structural and system change: Understand the organization's role in articulating policies around confidentiality, in implementing new policies within supervisor's scope, and the organization's role in articulating and promoting policy around workforce wellness.
Coaching Sessions
Each month after your instructional session, there will be a group coaching session where you can put the techniques you learn into practice. This is a safe place where everyone can discuss what is working and what isn't.
Participants find it powerful to learn that others are having similar struggles and hear the creative ways that they are working to combat concerns and issues within the workplace.
What our participants are saying...
"So much information but the way it was presented and followed by the coaching sessions was incredible."
- Anonymous
"I really appreciate the handling of the DEI topics, and I felt there was a good balance between navigating legal requirements and how to implement those practices in messy, real life scenarios"
- Anonymous
"I love the way it's facilitated and having lots of opportunities for interaction/engagement"
- Anonymous
Supervising for Resilience
A 6-month, 30-hour training and coaching series for those who hire, lead, and manage frontline staff.
Register Today!
Priced at $800 or $80 with scholarship. 
*Apply for scholarship above. 
For more information contact Kinda Cable at [email protected].
Lisa Ladendorff, LCSW, CHW
Lisa is the Development and Training Program Director. She has trained, mentored, and supervised public health, community mental health, and non-profit leadership staff throughout Oregon. She has experience in community health assessment, health systems planning, and grant writing and management. 
Connie Sherrard, MSW, CHW
Connie is the Training Manager at NEON. She has spent her career working in human services, mostly devoted to families and children. She is passionate about helping people become better advocates for equity and access for all.
Edna Murrieta, MS. Ed, CHW
Edna is the DEI and Training Coordinator at NEON. She has worked in higher education supporting students from marginalized communities to achieve success in higher education. She is a valuable asset and advocate in NEON's efforts to address diversity, equity, and inclusion, both internally and in the services we provide. 
Cami Miller, PSS, CHW
Cami Miller is the Training Coordinator at NEON. She was trained by NEON as a CHW in 2017, and contracted with them with various projects over the years. She also worked as a certified recovery mentor with substance use, as a mental health peer support person and as a CHW in houselessness. She recently joined NEON as trainer and is excited to be back where her ardor for traditional health work began.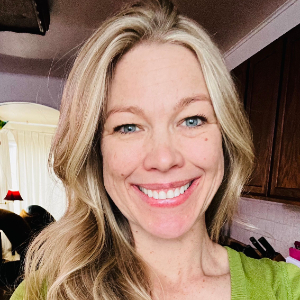 Kim Candrila
With over 15 years of experience, Kimberly is a seasoned HR professional with expertise supporting both individuals and organizations in healthcare and non-profit sectors. She is an innovative leader, specialized in crafting impactful solutions for intricate challenges through collaboration and cross-organizational alliances. Kimberly's true passion lies in empowering individuals to realize their potential, amplifying their influence through her expertise in leadership development, strategic planning, system implementation, and fostering in-house talent.
Frequently Asked Questions
What sets our training apart from others?
Do you offer scholarships for this training?
NEON is a connector, innovator, and expert resource
Rural and culturally underserved communities in Oregon are often under-resourced, particularly in their capacity to support the health of residents. As a result, barriers to community health can be enormous—providers experience gaps in funding, technology, and training; community members commonly have limited access to information and care. Our mission at NEON is to create a healthier Oregon. We accomplish this by reducing barriers for both residents and the systems that support their health. We are connectors, innovators and experts. We connect people and organizations to one another and to resources they need to meet their goals. By thinking out of the box and harnessing the creativity of our communities, we help lead the development of solutions to the unique challenges faced in our region. We make it our priority to learn and share policy, practice, and tools that will help others accomplish more. We believe that by working together, the communities of Oregon can move from surviving to healthy, happy, and thriving.
Our History
​Northeast Oregon Network (NEON) is a 501(c)3 nonprofit health collaborative originally serving Union, Wallowa, and Baker counties in Northeast Oregon and recently expanded into Umatilla and Malheur counties.  NEON was launched in 2004 by a small group of individuals who recognized the value of community collaboration in ensuring the health of our residents.
The Workforce Wellness project is supported by the Health Resources and Services Administration (HRSA) of the U.S. Department of Health and Human Services (HHS) as part of an award totaling $2,280,666 with 0% financed with non-governmental sources. The contents are those of the author(s) and do not necessarily represent the official views of, nor an endorsement, by HRSA, HHS or the U.S. Government.